Hello, friends!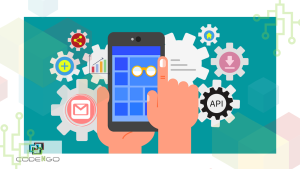 If you're reading this, you're probably wondering how to build an Android app. And if you're in that boat, I have some good news: it's possible! In fact, there are several tools out there that will help you build your app without any coding at all. These platforms allow developers to create apps with very little coding knowledge and experience. Let's take a look at them.
The ability to create an app or game with very little code means that you can spend time on other aspects of the development process, like design. It also means that you can get your app into the hands of users as quickly as possible and make sure that it's exactly what they need.
App building is a very technical process. It can be frustrating and overwhelming to build an app from scratch, especially if you don't know where to start. Fortunately, there are app builders that can do the work for you. The above-mentioned no-code app builder platforms allow users to upload a design file and start building their app without even touching code!
Each of these tools mentioned has its own strengths and weaknesses, but all of these will allow you to create a fully functional Android app without having to write any code! With a little research, having the right tools, and the help from any of the no-code app builders out there, building your dream app is never impossible!
What's Next?
Are you an Android developer? If you need any help in publishing your app, we're the team you want to partner with! Shoot us an email when you can.