Over the last couple of years, the mobile app industry has created a buzz in the market, giving a lot of opportunities to businesses worldwide. With the inception of mobile apps in the online market, various online shoppers depend on mobile to alter their different interests as well as tasks. Apart from their laptops, they are also turning on smartphones, tablets, and even smart watches to get more information.
by Mohd Sohel Ather
Hence, mobile is not just the future, but it is revolutionizing the way businesses are performing tasks. Today, mobile devices are the major key communication tool for most consumers in the US and growing numbers across the world.
As mobile apps hiding desktops at a faster pace than ever, mobile app marketing becomes the important thing and it is no longer just an option. Now, marketers are looking forward to developing stronger relationships with their consumers to get on board with this competitive digital age. So, if you want to make your mobile app marketing success in this year, go through these tips that will assure your success.
Mobile Marketing Tips of 2017 That You Should Checkout
Ensure That Your Mobile App is User-Friendly
Professional marketers come to know that there are some of the consumers, who want to pinch and zoom their way to buy. Some of the new and latest changes are also started, prompting a livid rush by various companies to implement those changes so that their mobile app to make it user-friendly.
We are in the year 2017 and marketers, who did not get on board, are already feeling the effects. For all those, who are yet to get user-friendly mobile apps, the upcoming months will not be forgiving for them. However, marketers, who have already taken the required steps, can move on to optimize their users' mobile experiences.
So, if you are developing a mobile-friendly experience, which modernizes a customer's' checkout process, will make all the difference. You can begin by reducing the length of your bandwidth. All the mobile app users are far less patient than all those, who are using a desktop.
You can make use of social media logins so that you can decrease the complexity of having to develop an account. So, customers, who have the time to rethink purchases, can possibly re-shelve products. Your main aim must be to get consumers out of the door for a user-friendly application.
App Store Optimization (ASO)
Do you know that both Google Play store and Apple's App store algorithmically rank some of the apps in search results, considering different ranking factors? However, not like SEO, app store optimization is not a one-size fits all type of game.
When it comes to talking about the most important ranking factor of app store optimization, app's title that plays an essential role. It is recommended to use train time checker in the title if you have developed a train time checker.
User Google's Adwords Keyword Tool to know which terms/phrases pertinent to your application people search for the most on mobile. Talking about the ASO, it is imperative that you fill out the fields with required details when you submit your application to the app stores and pick your categories carefully.
Likewise, social links are also incredibly important as is the authority of the app developer. You can focus on endorsing your application through Google+, Facebook, and Twitter and search interesting ways to incentivize real social sharing.
Increase Reviews & Ratings
Reviews and ratings are considered as the most important aspect of the app store optimization and essential for convincing people to download your app. Make sure that you find an actual way of increasing reviews in a way that's natural and won't trigger Google or Apple's spam filters.
It is recommended that you offer them something wonderful for a review approach, so be it some free credits or a lengthy subscription, delivering the user something important in return for a review is the best solution that sounds to work well.
Strive to Maintain Loyal Users
The highly effective way of marketing is rewarding your loyal users with some of the extra benefits. You can send push notifications to your users, delivering them different benefits through your app.
Dependent on your app's business, the advantages can range from extra lives in a game to a discount on a product or service. The obtainable options are enormous and will cost you nothing. Every company requires making sure that their audience members are kept feeling special.
Mobile Precise Ad Networks
Are you considering making use of an affiliate ad company for your application to help you boost revenue? These are some of the companies that are working for you and promote your app through other apps and banners.
For advertising applications, the click-through rate through ad network is approximately 1%. Though the rate may not sound high. But the number can increase your ratings in the Apple store and boost up your organic rankings.
It is essential to source an ad company, which will issue your application ad with your target audience. However, it can take some time playing with different ad networks before you decide which ones best suit your requirements.
So, these are the top mobile marketing tips of 2017 that will assure success. In case, if you are facing any difficulty while implementing these tips, you can get in touch with a mobile app development company as there are lots of companies that deliver mobile app marketing services.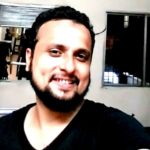 This article is contributed by Mohd Sohel Ather, He is a content marketing professional and work as guest blogger and enjoys exploring the latest technologies and taking on new challenges. He contributes on high quality blogs like https://blog.codengo.com/ and shares his experiences with the blog's readers.

Share this article on