A mobile software development company is always on an endless mission of app development. Starting from finding a garden-fresh concept to successful launch of a mobile app involves myriads of background activities. Still, when development is done, the work of mobile software development company is far from over.
By M.Sohel
A mobile app is normally successful when it gets top ranking in the search pages of app store. The key responsibility after launching an app is its promotion to create awareness of your app among your target audience. There needs to be a strategic plan in place.
Whether the mobile software development company is launching a new mobile app, going for a relaunch or updating the app, a launch will either save or cost you a lot of time and money.
Let us help your team with this guide to improve user retention, increase daily usage, and reduce dumping rates after launch.
Know Your Audience
The first and most key part of a successful mobile app launch is getting to know your audience. This will require some serious investments in market research. This research will gain you insights into users' behaviors and attitudes as well as pain points and dislikes about the apps already existing in the market.
Precisely identifying your target audience's requirements will help you build an app that is user-centric. This way your mobile software development company will be able to decide the features to include in the app and better deal with customer expectations. It will not only save a lot of time and money but also provide a steady foundation for the successful launch and marketing of your mobile app.
Unique Positioning of Your App
Your mobile app needs to stand out in a multitude of over 2 million apps already present in the market. The success of your mobile app largely depends on its unique value proposition in offering a product that is better and different from any other app in the market. You need to let your target audience know the value your mobile app delivers so that they are inclined to download the app.
Additionally, bring your internal team and key stakeholders on the same page in respect of your app's value proposition. This will help you position your app in the market and build its brand equity. Brand positioning of your app will give you an edge over competitors and get your app noticed. Obviously, this will lead to more downloads and purchases.
(article continues below image)
Define Your Success Goals
A mobile software development company needs to set goals and monitor them to ascertain the app launch is on track and successful. Many mobile apps generate revenue from advertising and in-app purchases. Statistically, the data suggests nearly 80% of the apps developed are used just once and never returned to by users. To avoid your app ending up in a ghost town and stem the revenue loss, you need to track downloads, usage and user retention.
The success of your mobile app launch, in fact, can be gauged by a certain set of measurable metrics. Keeping it simple by setting your goals around active install rates, session lengths, retention rates, number of reviews, average rating score and Lifetime Value is key.
Pre-Launch Action
You have completed your app development work and now it is time to start building an audience for your app. Every mobile software development company needs to have a marketing plan in place. There are multiple ways to inform your potential users about a mobile app before its launch.
Map out a timeline of events leading up to your mobile app launch, and set your launch date ahead of time. Create a to-do list of marketing activities including social media engagement, early access for bloggers, design, and launch of website and development of advertising plan.
Make a press kit with all the information to give out to reporters and bloggers to promote your app. Also, create a landing page on a website for your app to collect emails and suggestions from interested users. Treat your app store description as advertising copy. Write an impressive app description with main features of the app to get your users excited about downloading and using the app. Include the keywords in the title and description of your app your users are entering in search to find the apps they want to download. Always follow App Search Optimization (ASO) best practices to help your app rank higher in the app store. Furthermore, submit your mobile app to a product curation site that appropriately fits your target market and mobile app.
Launch Your Mobile App
Now the time to launch your app has finally arrived. You need to submit your app to the app store(s) following the submission guidelines and get an approval for the same.
As per a survey by Quettra, an average of 77% of daily mobile users abandon an app after only three days. It is, therefore, imperative to create a great first impression of your app within the first few days prior to the launch. If you fail to impress your new users, most likely you will lose them quickly. Highlighting the value of the app will ensure a greater optimization of the onboarding process. This will ensure a high download and user retention rate.
Spread the word of your app launch by circulating the information to a press list, social influencers, bloggers and communities to let them know about your app's release. Encourage them to test it out and review the app to gain greater visibility. Additionally, promote your app on popular social platforms of Facebook, Twitter, Instagram, LinkedIn and other networks.
Post Launch Follow-Up
Once the mobile app is up and running and introduced to the world then you need to assess its performance against the goals you had set out initially. Follow-up on the parameters of customer satisfaction, engagement, and retention rates. Customer reviews and feedback will be of great help to understand if your mobile software development company met the mobile app launch goals.
The reasons for user abandonment of an app more often than not are the lack of interest, change in user needs, and simply the lack of usefulness. Mobile software development companies need to be able to adapt their apps to the changes in market demands and the shifts in user expectations. Therefore, it is imperative to regularly update the app experience and add new features and personalized content.
Another strategy to help drive engagement and retention is giving users incentive to use your app. Mobile-specific rewards, specialized content access, coupons, special promotions, and other offers will help drive conversions and boost engagement. Push notifications is another great way to engage and encourage activity and even get back inactive users. However, choose your messaging wisely and make sure it is valuable to the user as people hate to be spammed.
Encourage your users to submit reviews and mobile software developers should be diligent in resolving negative reviews. Always keep communication channels open to users for feedback. Try to maintain high ratings as they are reflective of user experience.
Closing Thoughts
A mobile app launch entails a continuous effort that requires reassessment as market demand changes. There will always be room for improvement based on the user feedback. Mobile software Development Companies need to keep their mobile apps updated and fresh through new features added to keep users engaged.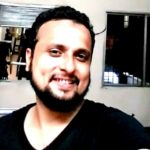 This article is contributed by Mohd Sohel Ather, He is a content marketing professional and work as guest blogger and enjoys exploring the latest technologies and taking on new challenges. He contributes on high quality blogs like https://blog.codengo.com/ and shares his experiences with the blog's readers.

Share this article on