Mobile gaming is a billion-dollar global business. These days, people download highly sophisticated games from Google Play and App Store. Games make money for its developers, not to mention copyright owners. Even if the products are offered for free, publishers still make a great deal of money from in-app purchases. Given that the industry will enter a new year of positive growth, it's paramount to have a game localized before releasing it. This way, it will reach people in the global market.
by Erica Sunarjo
Mobile games localization can be quite challenging. If you're not a seasoned localizer, the following tips will come in handy. You'll increase your app's visibility and exposure.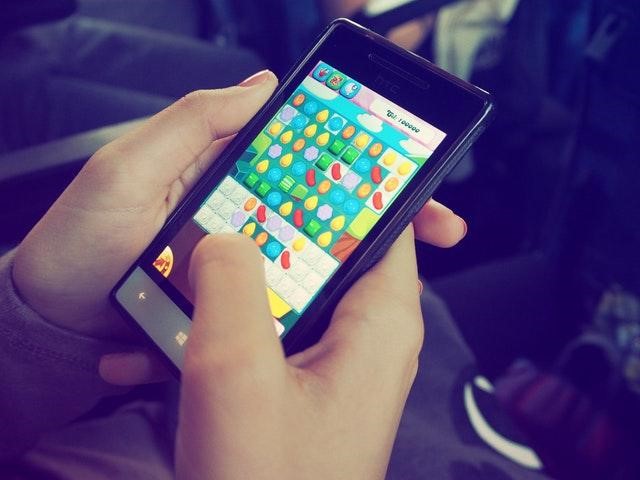 Source: https://www.pexels.com/photo/person-playing-candy-crush-on-nokia-smartphone-228963/
1.      Internationalize Your Software
The first thing you need to do is internationalize your software – in other words, design a software application that can be adapted to several languages and regions without having to make changes to the code. Create a global product from the very get-go. Place the content (images, text strings, sound files) into sperate files and folders that can be properly translated. This will save you time and money later on. It may be years before the native market will become saturated. However, you'll want to take your company global at some point.
Case in Point: HubSpot
When the company entered the market for the first time, it didn't have a vision for the future. HubSpot soon understood that it's necessary to create an international product, which required going back to the basics. Serious time and effort were put into maximizing the company's strengths and improving the existing product. HubSpot didn't take long to see that it's a good idea to embrace localization and internationalize the marketing software.  
2.      Take into Account Local Standards and Cultural Intricacies
There are certain standards for code pages, which aren't compatible with one another. For instance, if you use some encoding in DOS, other in Windows, other in ISO Standard, local standards must be respected. Additionally, keep in mind that, in some countries, Monday is the first day of the week, while in others, it's Sunday. You'll have to collaborate with local experts to handle these differences. The last thing you want is to go back and forth between edits. Not only do you need to consider local standards but also cultural intricacies.
Mobile games have transformed into complex narratives that rely on language and cultural cues. Language and culture go hand-in-hand, so you have to make the product appropriate for the target language, while not neglecting the cultural aspect. Conduct thorough research and learn everything there is to know about the target market. The strings of text, dialogues, and in-game cinematics should appeal to the game players. Basically, cultural adjustments need to be made to meet the needs and expectations of foreign gamers. Provide an excellent experience for all users, regardless of their cultural background.
3.      Don't Ignore App Store Descriptions
Thanks to video game localization, you can reach an impressive number of users. Make sure that your app store description is perfectly clear. The description helps people understand what the app does. Plus, it increases visibility for high-volume keywords. From the point of view of the game developer, the description is the chance to pitch. In between correcting errors to meet the deadline and coming up with a monetization strategy, it's tempting to let go of app store descriptions. Maybe so, but getting these words right is essential.
According to the experts at The Word Point, there are only 225 characters to play with, which determine if the rest of the description gets read. Be clear and don't make jokes because there's a risk that people won't get them. Try to convey that unique selling point. Gamers aren't going to download the app if they don't know why it's so great. Speak in terms of benefits. What makes the mobile game unique? It's recommended to localize screenshots. Many developers don't even bother localizing screenshots due to the complexity.
It's not all that complicated. There are plenty of online tools that enable you to automate screenshot building. Interestingly, there's a Google Plugin that lets Google Sheets synchronize with Sketch. The result is that you can instantly make strategic changes in the user interface. It's worth giving it a shot.
4.      Localize Your Game in Other Languages
Roughly 360 million people speak English as their first language. Knowing this fact helps you understand why it's necessary to localize your mobile game in different languages. There are gamers who will only play games in their mother tongue. They either live in places where immersion in the native language isn't possible or they simply want to have a positive experience. if you dot want to leave yourself open to bad press and negative reviews, you know what to do.
The question you should be asking yourself is this: What languages should you translate the game into? As a rule, when people want to localize content for new markets, they turn to the use of 4 languages: French, Italian, German, and Spanish. These are the FIGS languages. They ensure access to players in all geographies, so let's talk a little bit about them.
French
There are approximately 300 million French speakers worldwide. Francophones can be found in France, Belgium, Switzerland, and Canada. Translation into French is necessary as the French games industry had more than 1200 titles in production in 2019. To be more precise, the competition is fierce.
Italian
Italian is an important language due to the economic power of the nation. At present, Italian isn't spoken by a great number of people, but this is set to change as Italy advances on the international scene. Localization means adapting the mobile game to the linguistic and cultural traditions of the country.
German
The 6 countries that have German as their official language are Germany, Austria, Belgium, Luxembourg, Liechtenstein, and Switzerland. However, about 80% of German speakers live in Germany. German is similar to English from a linguistic standpoint, but even if German players speak English quite well, localization is still necessary.
Spanish
Spanish is spoken across 20 states and territories. Roughly 60% of people in Spain are willing to spend their money on video games. Spanish localization is meant to avoid negative connotations and simply sound natural in the target language. Remember that you're localizing for the rising Latin American market too.
5.      Have Your App Tested By Native Users
Last but not least, it's important to have the mobile app tested by native users before taking things too far. It's a mistake to think that you know everything about the target culture. Require locals to test your product and take into consideration their feedback. They're better able to identify linguistic and cultural glitches. So, see if the video game meets local requirements. It's better to identify potential problems early on than to be sorry later.

BIO:

Erica Sunarjo is a professional marketer and writer at 3to5Marketing website. In her spare time, Erica enjoys horseback riding and reading classic literature.

Share this article on