Smartphones or mobiles are increasingly becoming the primary devices for business use. They are here to stay, and their usage is increasing. It is estimated that the enterprise level mobile usage is likely to grow above 40% by 2018. Firms and enterprises have tested the success of mobile technology and are spending loftily on the Mobile Application development services to advance their businesses.
by Lindsey Patterson
The Android, Windows, and the iOS app stores are increasingly overflowing with education resources including business tools. There were 1.3 million android applications by the end of 2014. This clearly indicates that there are so many options available for mobile users and are discerning about which app to prioritize, to download and keep.
For an App developer and business owner to succeed in this competitive environment, you must improve the performance of your apps and reach out to the fully competitive market. The challenges facing App developer business owners today concern application speed, scale, and power for them to achieve the most optimal performance and exploit the market. It is important for the app developers to understand that the difference between a profitable project and a failed one is meeting the challenges that face them both in business and development. The challenges include:
Usage Peaks, A Gain Or Loss
Once an App developer releases his application into the market and starts gaining attraction from the users, he feels blessed. He feels his work is finished! But that's not the case. For some applications, once the app has been deployed it just means work has started.
Take an example of the application called StubHub's app whose incident happened on the day of opening the major basketball league season. The traffic was higher than expected. The StubHub's application crashed due to the high demand stress. This resulted in frustrations from the fans, and the application lost sales to the other competitor applications. It is wiser for an app developer and business owner have a solid plan ahead of time. If the application owner had planned ahead of the popularity of his app, he would save the ticket sellers, the basketball fans and a lot of stress.
It's not enough to simply create an app, send it out into the world, and then retire to the comfort of an office corner desk; app developers and business owners need to constantly reevaluate the performance of the app once it has been released. An app that has the capability to contain peaks and increased user performance will ultimately scale. By adding or removing resources when traffic levels change is necessary to protect against sudden jumps using cloud technology. This model is advantageous to business app owners pay for the extra computing resource cost to enable the app to realize extensive experience. The owner can set scaling rules that automatically run behind the scenes to cut down the costs and save on resource.
Challenge In The Unavailability Of Mobile Analytics
Most websites today allow you to measure their performance by using numerous analytical tools, to check out on the areas they need to improve on. This is however not the case with the mobile application development business owners. They find it hard for them to do something like this. Typically speaking, there is no cross-platform/cross app and mobile web analytic software available at the moment. It is a shocking truth. For instance, it is not possible for a mobile enterprise solution provider to get more details about app users, what other apps they are using or even what other content the user might be browsing on the device (unless done illegally by placing a tracker on the device).
The situation might be gradually changing but has not yet reached the expected pace. Major companies have now started investing in mobile analytic strategies and app developer business owners should emulate this. These analytics can provide solid foundations for enhancements, improvements and decision on the next course of actions.
Challenge Of Integration
Integrating applications both new and existing is the most prominent challenge mobile application development business owners, as well as the enterprise mobility solution providers, are facing today. Upgrading the traditional systems to integrate them with the newer mobile technologies in the many platforms is a big task that is time and energy consuming. Most mobile solutions have gone out of time and budget. They have failed to integrate the existing database structures and other setups. A business owner by now should be looking at solving this challenge to increase his app download in other platforms to make more profits.
App Performance Reigns Supreme
In history, users have had no patience with web pages that take too much time to load. 46% of users abandon a website that takes more than two seconds to load. This trend has been transferred to the mobile app landscape. For app developers and business owners, this can be a daunting challenge to overcome.
It often doesn't matter to consumers whether the app loads using more or lesser data. What they simply want is fast load times. 40% of users will abandon an app that takes more than 40 seconds to load. To improve on speed and load times, app developers should look at data usage. For many applications, this is still a challenge that needs to be addressed.
There are many factors that mobile developers and business owners need to act upon to ensure optimal application performance for their applications. This is the primary goal of business, to create demand, satisfy demand and make good and lasting business. They should continually monitor their aps and release updates to provide the best possible user experience and take advantage of the market.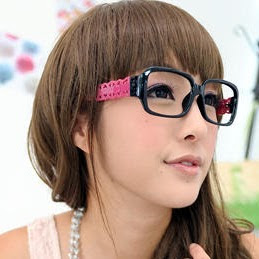 Lindsey Patterson is a freelance writer who specializes in technology and the latest social trends, specifically involving social media. She is currently a social media advisor.

Share this article on